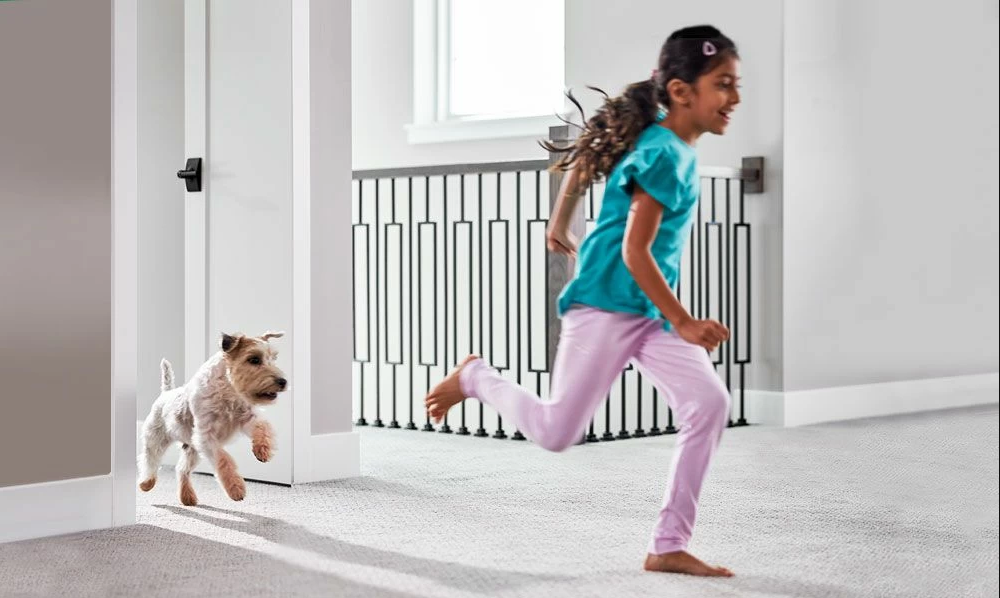 4 Reasons Oriental Rug Cleaning Should Be Left To the Pros
MONDAY, NOVEMBER 14, 2022
Your oriental rug is a timeless piece that brings warmth and vibrancy to your home. Ensuring it maintains its beautiful appearance requires professional oriental rug cleaning. 
Over time, dust and dander falling on your rug can become compacted within its fibers and give it a dull appearance. Moreover, these contaminants can generate musty smells that make your home a less inviting space that feels unclean no matter how much time you invest in tidying up.
This makes regular oriental rug cleaning a must, but doing it yourself is a risky endeavor. Leaving the cleaning of your rugs in professional hands is a better approach to protecting one of your most cherished possessions. It will also save time and allow you to sidestep stress.
Below, you can find four of the top reasons to call on the oriental rug cleaning pros at Chem-Dry of Lehigh Valley.
1. Our oriental rug cleaning services help avoid color bleeding.
If you attempt to clean your rug on your own, it's possible that any cleaning solutions you reach for will contain substances that react with the dyes used in the design of your rug and cause color bleeding. Color bleeding is one of the worst things that can happen to your rug, as it ruins the beautiful pattern that makes it unique.
Whether it is a hand-knotted masterpiece showcasing teardrop medallions or bold patterns with geometric shapes, preserving that motif is essential. Our professional rug cleaners are experienced at identifying different rug types and materials, including silk and wool. They can also identify the correct cleaning process so your unique rug won't risk color bleeding.
2. We effectively target and remove stains to restore the beauty of your rug.
Stains can create a major eyesore on your otherwise beautiful carpet. We can lift up the stain-causing substances that are clinging to rug fibers, remove unsightly spots, and help renew the rug's appearance through our stain-fighting services.
Our rug cleaning experts can take care of stains resulting from red wine, soil, nail polish, lipstick, and other common culprits. We are also experienced with particularly stubborn stains from pet accidents and their lingering odors.
3. We help extend the life of your treasured rug.
Your rug may be a souvenir from a memorable trip, a purchase you meticulously researched and saved up for, or an heirloom that's been passed down for generations. Protecting your rug's lifespan is crucial to ensuring your family can continue to enjoy it for many years to come.
Our professional oriental rug cleaning process will help preserve and extend your rug's life by getting rid of the gritty dirt and dust that would otherwise wear down its delicate fibers and lead to irreparable damage over time. Regular cleanings are a key part of proper rug maintenance. We recommend having your rug deep cleaned by professionals at least once per year to maintain its integrity.
4. Find peace of mind knowing your rug is in great hands.
More often than not, DIY rug cleaning comes with unexpected stress, hidden costs, and a waste of your limited free time, not to mention potentially disastrous results. Rather than trying out dubious hacks, you find online or expensive store-bought cleaners that promise wonders but could prove detrimental to your rug, leave the task of cleaning in our hands.
One of our expert technicians can begin with an in-home analysis of your rug to determine the best cleaning process for its specific condition. Depending on the rug's type and level of soil accumulation, we may propose an off-site rug bath or in-home treatment.
For oriental rug cleaning that gives you complete peace of mind, as well as a rug with a renewed appearance and extended lifespan, call on Chem-Dry of Lehigh Valley. Contact us today at (610) 863-6499!
BACK TO BLOGS